Manassas Divorce Attorneys
Providing Compassionate Representation For Divorce Proceedings in Virginia
Divorce is a common issue decided by courts throughout Virginia. It can also be stressful and emotionally traumatic for many people. Because of this, it can be difficult for those facing a divorce, especially a contested divorce, to navigate the process.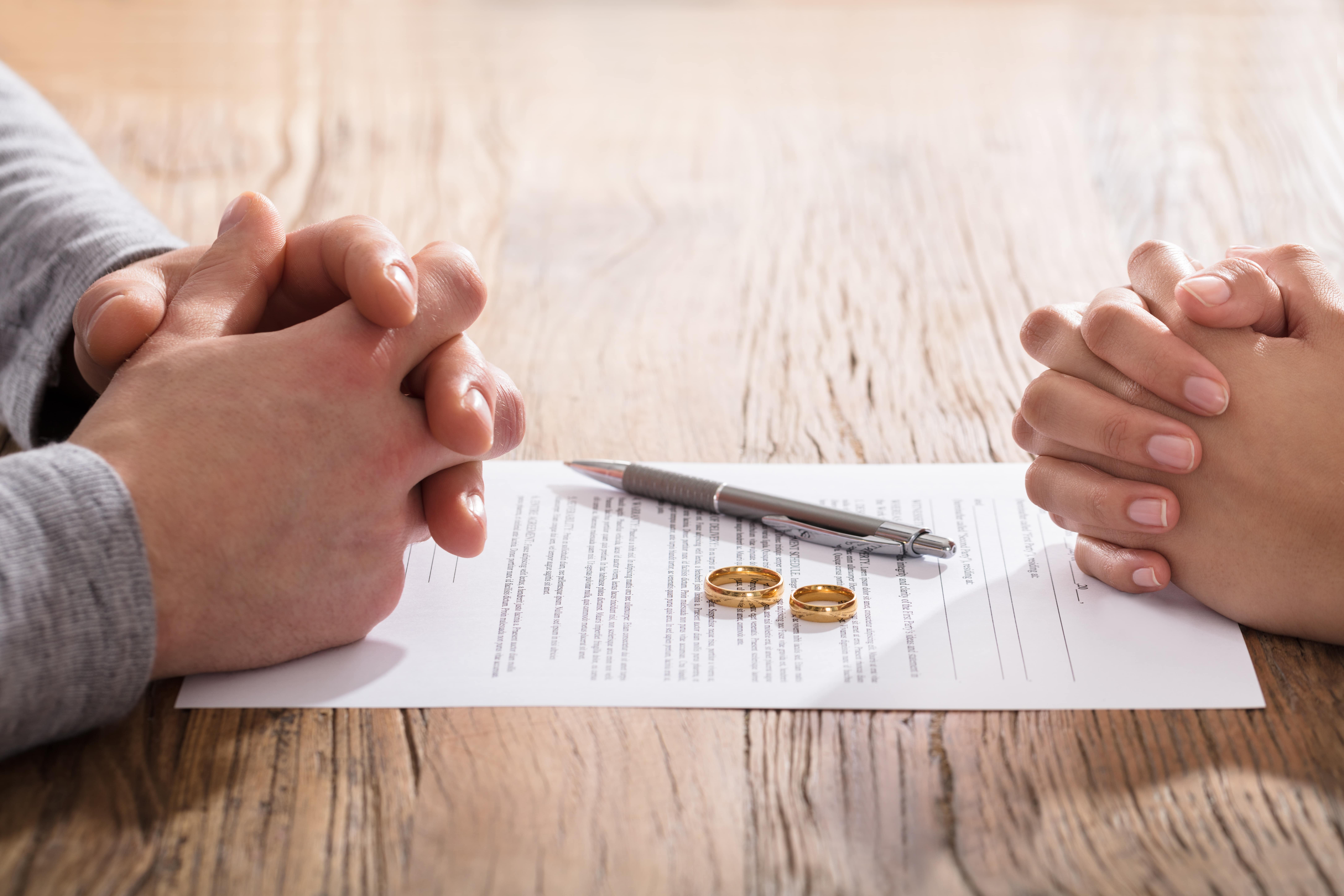 As someone involved in a divorce, you may be experiencing a wide range of emotions that can be overwhelming, from doubt and loss to anger, grief, anxiety, and fear. To negotiate your way through this while dealing with legal issues that can profoundly impact your life can feel impossible.
We Can Help You Navigate the Divorce Process
Divorce is a family legal issue, and thus demands the guidance of a legal professional. At Tobias Iszard, our Manassas divorce attorneys understand how challenging this matter can be. We are here to guide you through every stage of the process with care, compassion, and experienced legal insight.
We start by fully absorbing the dynamics and details of your unique case so that we have a full understanding. Through this deep dive, we can strategize the best options for you and help you pursue those that align with your needs and goals. Our Manassas divorce lawyers strive for attainable and viable results that will help you move forward into the next chapter of your life with confidence.
Going through divorce in Virginia? Our divorce lawyers in Manassas can help you navigate the Virginia divorce process. Contact us at (703) 215-1880 to start discussing your situation today.
Considerations for a Virginia Divorce
Virginia allows for a "no-fault" divorce as well as divorce based on fault grounds. In order to file for a no-fault divorce in the state, there are different procedures depending on whether you have minor children.
Divorce With Children
If you have minor children, you must be separated from your spouse for a period in excess of one year. You cannot resume your marital relationship during the separation period. If you resume your marital relationship, the no-fault legal concept will no longer apply.
If you and your spouse have no minor children, the waiting period to pursue a no-fault divorce is reduced to six months. An executed property settlement agreement must be established to resolve all issues arising from your marriage.
Under a divorce filing with no minor children, neither you nor your spouse have to prove any marital misconduct for the court to grant your divorce. These are generally uncontested divorces.
What Are the Grounds for Divorce in VA?
In a fault-based divorce, you may not have a waiting period to file for a divorce. However, you will need to prove the ground you assert as the basis for the divorce. Your burden of proof is higher than the proof necessary to prove a separation in a no-fault divorce.
Pursuing a fault-based divorce may be necessary due to:
Existing circumstances
The need for court intervention
To prosecute or defend against claims for spousal support or distribution of marital property
As a result, these types of divorces are typically more contentious than no-fault divorces as the fault based claims can have far and wide-reaching consequences for many parties.
Fault-based grounds in Virginia include:
Adultery
Cruelty in which you have suffered bodily harm or have a reasonable apprehension of bodily harm from your spouse
A spouse's felony conviction followed by at least a one-year sentence with some time served
Desertion or abandonment
Constructive desertion - this is when one spouse creates an "unlivable" household due to domestic violence, acts of cruelty, and emotional harassment. Constructive desertion can also take place if the spouse refuses sexual relations for 12 or more months. This differs from desertion, as a spouse that deserts will do so without notice or justification.
Handling Common Divorce Issues in Virginia
Whether a no-fault or fault-based filing, you and your spouse will have to agree on or litigate certain issues in order to finalize your divorce.
These include the following:
Child custody with a visitation schedule - Courts decide this issue by determining what is in the child's best interest. Many factors may be reviewed such as the parental fitness of each spouse, the age of the child, who has acted as the main caregiver, how custody and visitation will affect the child's schooling, social life, and interaction with siblings, and more.
Child support - This is generally determined by calculations made through state guidelines. Deviations to this may be allowed based on your circumstances.
Division and distribution of marital assets and debts - Virginia bases this on an "equitable distribution" rule. This is not a 50-50 split but as fair a division as possible based on various factors such as each party's contribution to the marriage, earning ability, fault grounds for divorce, and more. This can involve the transfer of property between the parties, sale of the marital home, or awarding a monetary sum to one party.
Spousal support/alimony - Whether or not spousal support, or a reservation, will be awarded or is appropriate is based on many factors such as the parties' disparity in incomes, earning capacity and decisions regarding employment during the marriage, the length of the marriage, and fault by a party in the dissolution of the marriage.
The above is a broad outline of divorce issues. Each case is unique and additional issues may need to be resolved such as health and life insurance considerations, retirement benefits, how legal fees will be paid and more.
Contact Our Manassas Divorce Lawyers For A Consultation
Resolving all issues surrounding your divorce can be a complicated and stressful process. Having the guidance of a trusted Manassas divorce attorney can make all the difference in the process. Our firm will work closely with you from the start to identify all issues and considerations that will need decisions and arrangements.
Our Manassas divorce lawyers can help you problem solve all aspects of your case with the end goal of having workable custody plans, fair property division, and an equitable resolution to all of the problems that can arise through your divorce. Our goal is to help ease the divorce process so that you can move forward towards the next phase of your life with confidence and peace of mind.
To speak to one of our Manassas divorce attorneys about your potential or pending divorce, don't hesitate to contact us at (703) 215-1880 today. Client Testimonials
Treating Our Clients With the Respect They Deserve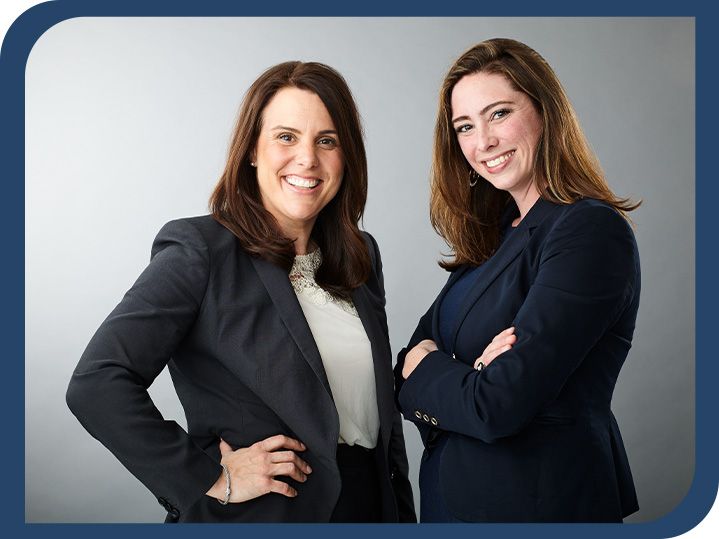 She was extremely knowledgeable and helpful! - Toni S.

Amy Tobias is the Best of the Best! - Yavette H.

She was honest and upfront! - Sara J.

Definitely and highly recommend them for anything dealing with family law. - S.J.

Hands down, the best team you will ever find in NOVA. - C.A.